Case Study: Personal Branding & On-line Course
Shane 'Irvo' Irving was a Special Operations veteran for 20+ years, who led some of the most highly trained men on the planet – the alpha amongst alpha males, a PhD candidate and importantly, on the life-long journey to be his 'best self'.
Recently retired from the 'Teams', Irvo asked Jewell Projects to help him through a transition phase, across personal and professional brands.
Brand and market 'Irvo' as a globally sought-after tactical strength and conditioning practitioner and launch multiple, complimentary projects, while also mentoring across Shane's group of businesses.
Using our 5-step process, we built a world-class brand identity for 'Shane "Irvo" Irving' and course with a dedicated on-line training platform delivering to Shane's true strengths; 'head, hand and heart'.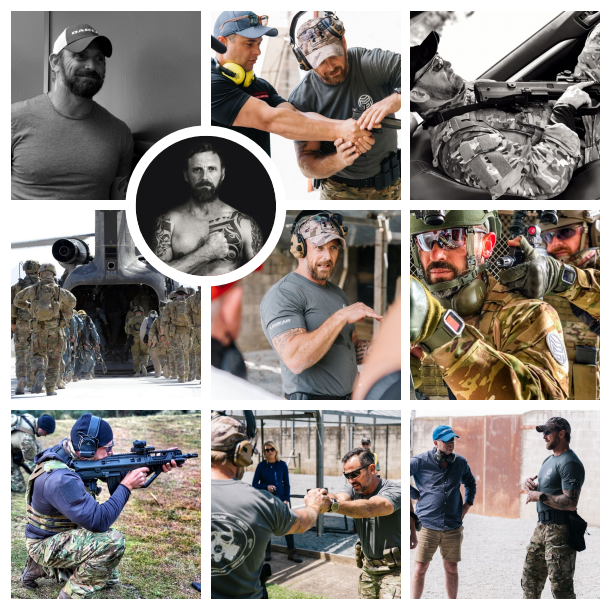 Working with Shane's readiness and availability, the discovery phase for this project extended to 12+ months before kick-off and continues today!
We agreed to start with Shane's personal brand and online course as priorities, before quickly moving to multiple other projects.
The discovery phase took us far-and-wide, including a closed range shoot for collaboration with another client.
The next step, was to take our deep understanding from the discovery phase and help translate it to Shane's 'Why,' to help position him apart from all encumbents.
For Shane, this was expressed – both in positioning and tagline as: LIVE LIMITLESS
Neil's A-B-C process to achieve a one or two word Why is peerless.
At Jewell Projects, we believe that getting your positioning right is the critical piece, often overlooked.
It is the platform on which all else is built, and hangs together.
Could unlocking your 'Why' help unlock your potential? Contact Jewell Projects to learn how.
Next, we built a unique brand identity to bring Shane's 'Why' to life:
SHANE IRVING – LIVE LIMITLESS
Each of us has the potential for greatness and unlimited abilities.
By championing self-control and self-less camaraderie, your self-worth can be defined to set you free.
Together we will seek to experience the joy of fulfilment in life, happiness beyond limits.
Our design team is world-class. Need to bring a brand to life, or overhaul your existing brand?  Contact Jewell Projects to learn how easy and cost-effective it can be.
Time to bring it all to life!
For Shane, this involved an online presence for his personal brand, in a way that would appropriately halo across all of his projects and endeavours.
It also involved introducing Shane to the concept of social media.
Now, to say Shane was gun-shy when it came to self-promotion, would be the understatement of the year.
Pleasingly, with a carefully crafted communications and social media plan, and considerable coaching (thanks Sarah!) we got Shane to a place where he was comfortable to share, publicly.
Part of our thinking at the outset, to help Shane recoup his brand investment quickly, was to launch his on-line course ASAP.
So concurrently, we built-out Shane's sub-brand: Vowel Code.
(The Vowel Code is 'personal code' that Shane uses for himself today and as Officer in Charge of Special Operations for the Australian Federal Police, on missions here and around the world. I cannot recommend it more highly, to anyone.)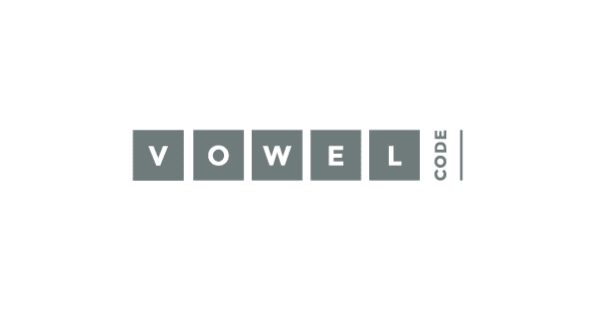 BRANDING & MARKETING: SPECIALIST TRAINING & EDUCATION
A simple blueprint, and operational mantra to follow.
To assist in decisions
To lead your best life and be the best version of yourself possible.
Soft-launched with Toyota to a rapturous reception, on-line training, workshop and round-table events are taking-off.
Which should be of little surprise? This is personal leadership and team-culture building at its elite and finest.
A community to connect, empower, educate & support first responders, law enforcement, military, emergency and servicemen & women; anyone who wears a uniform, has worn a uniform, wishes to wear a uniform or their families and friends. It's a HUB of information, support services, and education, training and research porthole with world renowned experts contributing.
Here Shane's passion for the OfficerStrong.com project here, as we continue the work to fund this exciting project.
myRituals inspires men and women to embrace a ritual life. We aim to change and enhance people's lives, giving them the positive tools to support optimal health and well-being, creating space for love, connection, creativity and health to flourish. myRituals is living a life by design, not default.
OPTIMAL PERFOMANCE SOLUTIONS
An Australian-based innovator that researches, designs, develops and delivers bespoke, evidence based, performance enhancement solutions for tactical operations specialists, the first responder community & government agencies.